Indigo Dawn
The Top 4 Ways To Make 2020 Your Best Year Yet!
You're about to discover the top 4 ways to make 2020 your best year yet...
Now, this first way may sound a little cliche'... even corny... especially if you've been in business for any amount of time, but let me tell ya, even though this strategy is widely-known, many businesses do too little of it, or worse yet (to their own detriment), ignore it altogether, and that is...
1. Planning.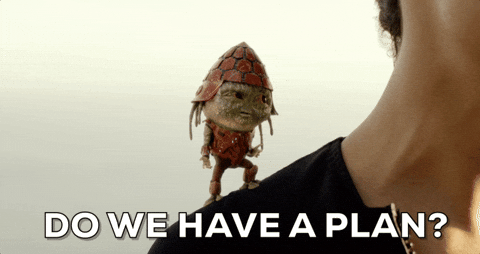 I consider PLANNING to be the #1 most important business-building strategy in existence.
Why?
Well, statistically speaking, planning literally DOUBLES a businesses' chance of success.
Not only that, it helps you to:
Focus on a strategic approach to your business

Prioritize the things that impact your profit

Be accountable to your business and your bottom line

Know and understand what's working and what's not in your business

And stay on track, to reach your desired outcome(s)
Just to name a few...
Meaning, it would be absolutely insane not to at least have some kind of yearly planning session in place for your business!
Yet local businesses everywhere are guilty of "flying by the seat of their pants"...
And that's bad news for the bottom line…
Is yours one of them?
If you're guilty of under-planning ... or worse yet, not planning at all ... the answer is YES!
But it's not all doom & gloom, thanks to the next item in this list, and that's:
2. Unique Monthly Promos & Incentives
No matter what your business is, your ideal customers are always out there... being marketed to everywhere they turn. After a while, they can start to become blind to ads and promotions because, frankly, they're tired of seeing the same old thing.
If you want 2020 to be your Best Year Yet, you're gonna have to do what you can to stand out to the right people at the right time now more than ever.
You can do bigger things in your local small or medium-sized business this year and start capitalizing on the same buyer psychology like the "big guys" to drive new and loyal buyers into your business month after month (made easier if you have #3 on this list...)
3. A "Best Year Yet" Master Plan
The "Best Year Yet" Master Plan" is just what it sounds like…
An in-depth blueprint created for you by one of our local marketing experts to ensure that the next 12-months will be your best year yet.
Now, you might be wondering...
Do I Really Need A "Best Year Yet" Master Plan To Succeed?
Good question. The short answer is "No". You can always make it some other way or even by doing what you've been doing...
But as Tony Robbins would say,
"If you want to be successful, you have to start by asking the "right" question(s)..."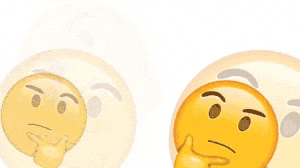 So start by asking yourself the following questions:
Did you hit your sales goals in 2019?

Can you recite your business growth metrics forward and backward in your sleep?

Do you know where (in the sales process) each, and every one of your leads is?

Do you know how (and where) to get more pre-qualified leads for your business?

Are you working too hard in your business?

Are you clueless about what to do next?

Don't know where to start?

Is being in business harder than it looks, seems, or they led you to believe?
If asking yourself any of those questions makes you want to shrivel up in a corner and hide, you need a way to move forward ... and fast.
And that way is your fourth (and final) way to have your best year yet in 2020...
4. Schedule Your "Best Year Yet" Creation Consultation!
(C'mon... you knew that was coming 😉 LOL!)
Before you ask, "But isn't that expensive?"
Nope! It's Free.😊
Look, we know this Master Plan is extremely valuable for any business to have and it seems like there should be a catch to giving it away for free, right?
Let me put your mind at ease... it's not costing you money... but isn't your time, energy, and attention just as valuable?
You're giving us (and your business) around 45 minutes of your time and attention. That's how you'll be "paying" for this free audit and Master Plan, sound fair?
You see, I only want to work with clients that have a clear vision of what they're working for and doing these Best Year Yet Master Plan Reports weeds out who's ready to work with us and who's not. And for those who aren't, it's the first steps to getting them ready to be. And if they don't want the report, then they're definitely not who I want to work with.
So...
Yes, it's free - and no, there's no obligation!
The regular cost after this initial launch is gonna run ya around 200 bucks... (you'll see why if you book your free consult)
So if you're one of the ones who's serious and ready to make 2020 your most successful year yet, all you have to do is click on the calendar link below to book a "Best Year Yet" Master Planning Session with me.
There's only 4 appointments per week so, if you're serious, don't waste time... Get your spot now.
Here's What'll Happen Next
Once you book a free appointment with me, you'll receive a confirmation email.

Next, we'll get on a series of two calls.

During the first call, I'll be asking you a series of questions, and recording your answers to complete your audit.

On the second call, I'll present you with your Best Year Yet Master Plan.
If that sounds good Let's Rock n' Roll!
Click on the calendar link below to book a best year yet master planning session now!
Book your time now.